Directory Sign up Instructions
Users can sign up for the directory in two ways. Either purchase a package from the advertisement page here https://drypowderbio.com/advertise or you can signup for writing a review. For adding a listing or purchasing any listing package use the button at the top right corner of the site LIST WITH US. For writing a review just navigate to the desired listing page and sign up to create a visitor account, then add your review which will be reviewed and approved by the site manager.
Directory Sign In
At the top right corner, there is a signup button. Once you navigate to that button you will have sign-in options including email, Facebook, or Google accounts. Choose the one you use at the time of account sign-up.
.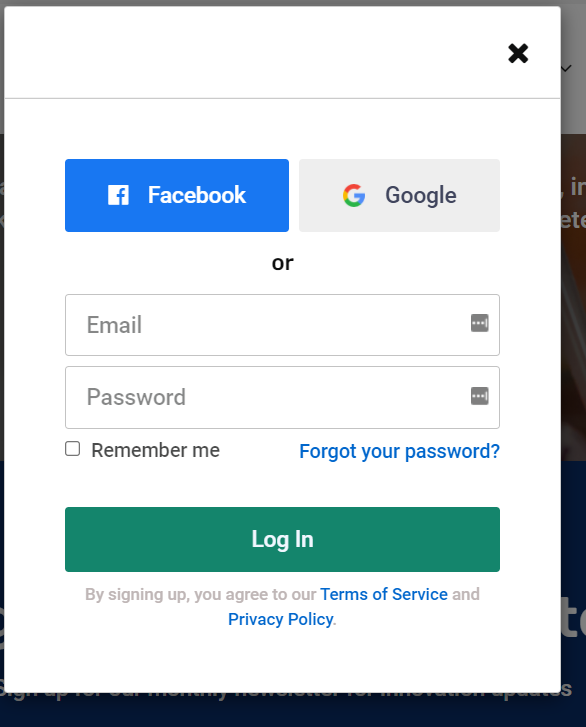 How to List Your Company
After creating an account you will see the interface where you can add your company. You can add the company names, keywords, descriptions, images, and videos. Some of the features may vary depending on the listing package you choose. You will also see a place where you can add SEO keywords and meta descriptions for your listing. The keywords are very important to be found particularly for mission such as oncology, disease etc.
Types of Listings
We are offering 4 types of listing packages for your convenience. You can opt for any one of them as suits to your company. Here are the details.
Bronze
Bronze is an ideal plan for companies who want to have their site presence on our site for free. In this plan, you can add company URL, email, and description to best explain your company.
Silver
Silver is the plan where you can enjoy premium perks with a very small amount. It is only $99/month. This package allows for more details to your company page. You will have a separate detailed page where you can add more details about your company. You can add social account links, location references, cover images and logos of your company.
Gold
You will enjoy extra benefits over the Bronze and Silver listing packages. Those include an additional phone, additional uploads such as pitch deck, PDF's, a badge on your profile, and video for your company. You can add a detailed description of your company as well. This is only $199/month.
Diamond
Diamond is the most privileged package for listing. You can enjoy all available features in this listing including adding up to 8 videos. You can see detailed features on the advertising page here https://drypowderbio.com/advertise . This would be $299/month.
How to Add a Description and Other Details
Once logged in to your account you will be navigated to your dashboard area from the top right corner as shown in the figure.
Once you reach the dashboard area, you will see your listing where you can add details. You can add basic information, photos and videos or you can update additional information.
Directory GuidelinesDirectory GuidelinesDirectory Guidelines
How to Add New Content to Your Account?
You can add a new listing, banner, event, classified, or article from your dashboard. See the attached image for a better understanding.
How to Contact the Dry Powder Bio Site Manager?
There would be several reasons to contact the site manager. For your convenience here are the directed emails for relevant issues.
For Listing Claims = listings@drypowderbio.com
For Reviews and rating = reviews@drypowderbio.com
For Account queries = web@drypowderbio.com
For General Queries = hello@drypowderbio.com
For Site Manager and support = info@drypowderbio.com
How to Sign up with a Social Media Account?
At the time of signup with us, you will find three different options as mentioned above. If you want to signup using your Facebook account. You can go with Facebook button and follow the steps.
How You can Share Your Review on Social Media?
You can share your listing on your company or personal social media account directly from our site. This will help you to get more visibility to your site and add backlinks which also helps your website SEO. You can share on Facebook and Twitter.
How to See the Stats for Your Listing Visits?
You can check your web traffic stats inside your dashboard. Once signed in to your dashboard you will see the stats button on the left side of your account. You will also see a compressed view on the main page of the dashboard.
How to Cancel Your Subscription?
You can cancel your subscription at any time from the directory. If you are a paid user we would prefer you to downgrade to a free account so your company still be listed with us. For canceling your paid subscription follow the steps listed below:
Go to Dashboard
Choose Transaction History from the billing dropdown menu.

View the new interface of your billing details.
There you can cancel your subscription.